So, I have been thinking of sharing his "casual" day out looks for a while now. So here's a first in a series of many to come. Micro Fashion for little boys 😉
They say it is not easy dressing up boys, because there is hardly any variety. So, this was for our football match outing. A UCB Yellow jersey because we were supporting Kerala. Love the green and yellow with his favourite pair of crocs. He just refuses to wear anything else at times.
So how do you like the look? I love the blend of Yellow+Green.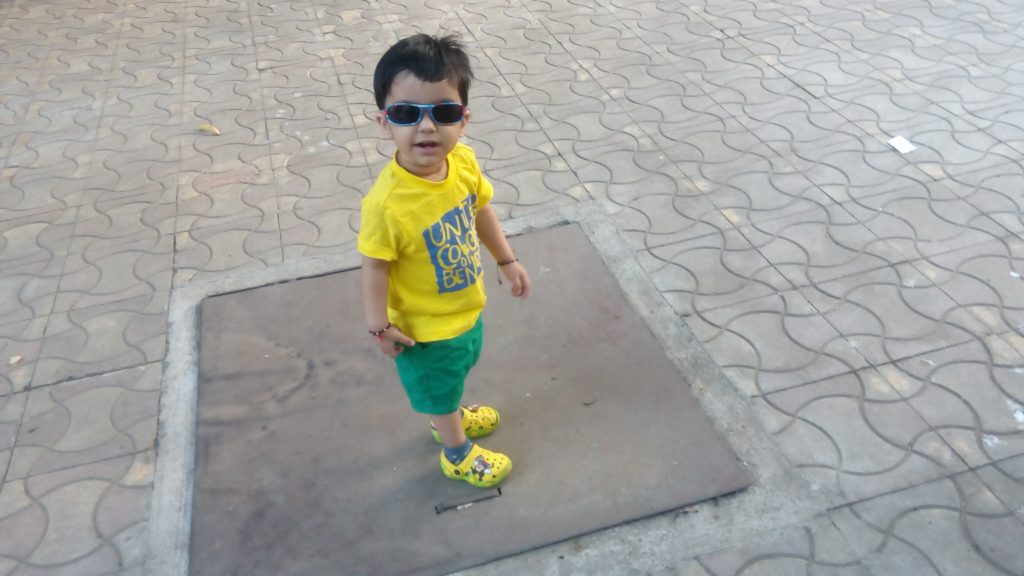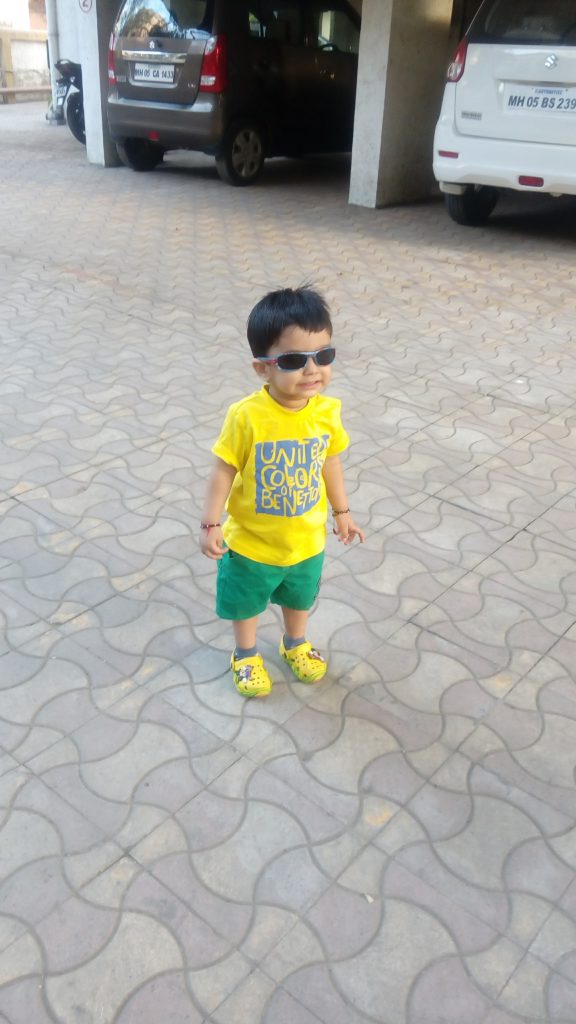 Caught in the act! Stay tuned for more fashion inspirations for your little ones.