The world of blogging or bloggers is growing every minute, as it can crown you professionally as well as on personal level. A blog is your best bet for getting noticed, for making your voice heard, and stand out among the online crowd. It is no longer a space meant for just penning down your thoughts like a diary.  The blog has an impact on other worlds. It is a world of stories, poetries, poems, and first-hand experiences. All this has greater credibility as compared to a sponsored content.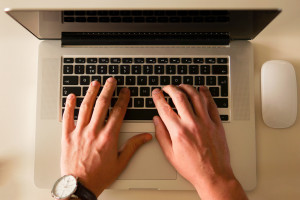 Blogging Events
2015, The year of blogging, for me was full of firsts, with so many blog events around the corner of the world, India hosted BNLF [Blog Now Life Forever] created by Indiblogger, for which I got the chance to participate. This event got its start on 31st Oct-1st Nov'15 in The Lalit, Mumbai. The unforgettable moment was Christoph Trappe's outspoken words, which was inspiring and refreshing. The Blunder in the Code, the rock band gave true rock band moments. Purba Ray, Preeti shenoy, Arnab Ray, Anshul Tiwari, the big time bloggers were there to advise and share the energy.
Win15,by blogadda, was a daylong event on 20th September, 2015 at JW Sahar, Mumbai. Speakers included names like Natasha Badhwar, Ashok Lala, Satya Raghavan,  Suchitra Krishnamoorthi and many more. Anaggh Desai and Aditya Magal, both of them are called the twitter Gods, were at their candid best, talking about social media and blogging .
I attended both these blogging extravaganzas and trust me the "gyan", the exposure and the overall experience was worth everything. Blogging has become more than just a "hobby." A new blog is being created every second of every minute of every hour of every day.
I am so overwhelmed that I have met fellow like-minded souls in people like Sujata Tawde, Gauri Kamath, Heena Shah, Techumz, Geeta Shridhar, Nidhi, Ritcha, Manjusha, Manisha, Ankita, Deepti, Hiren and Manas. It is highly exciting to interact with people who feel the same as you.
We are at the end days of 2015, and the digital industry has brought so many changes, there's a demand for new ideas, creativity, for best practices and for news.
Blogs are eliminating ads on their sidebar and affiliate links in their content that market profits for different companies. Instead of earning a small payment for pay-per-click or a one off aid fee from their site to market other community's products, bloggers are doing it alone and conceiving their own pages to sell to their followers, which is amazing! Bloggers are really thinking outside the box with the products they are creating to sell to their readers.
Bloggers don't just blog anymore, they speak at conferences, they sell their own digital products and they take lectures. Because these creative's want to make money, they implement techniques that big businesses use – they take content marketing seriously, they invest in creating a professional website and they have multiple streams of income. Companies and individuals want themselves to be presented to the public in a way that will make them a credible authority in their niche. Of course, that's the goal, and blogging is the easiest method to accomplish it. Their social media is one place that reflects the business-like approach they're taking. Blogging is no more an online diary.
Blogs aren't just blogs anymore they're an expansion of a business, so their online space needs to show that. With bloggers now creating their own products and having many different styles of content available to their readers who are bookworm [though more virtually], they need to show off all they have to offer in the best way possible. It's a field work.
Hoping to blog more religiously in the coming year. Let's hope 2016 is full of creative inspiration and good luck for my blogging family.