Imagine a restaurant that is inspired by fashion. I am not much of a fashionista, but I definitely appreciate good food especially if that comes with an innovative story to tell. For the first time ever, I got highly impressed with a fine dining place that had such a unique way of presentation and curation of the items on the menu.
Welcome to The Runway Project, a Pizza Express initiative, a place that has menus that change with the fashion season. They call themselves as the 'Kaleidoscope of couture' and definitely live up to that notion.
They are celebrating the Women's day week there and I happen to witness their Autumn-Winter collection. The menu is curated by celebrated chef Vicky Ratnani and the Chef Jerry Thomas is definitely a charmer, both the way he plated everything and also the warmth of his smile that lit up the very place. I love the Size Zero salad it has balsamic-cured watermelon as its base topped with feta, goji berries, pumpkin seeds, roasted broccoli and leeks. I enjoyed the mix thoroughly.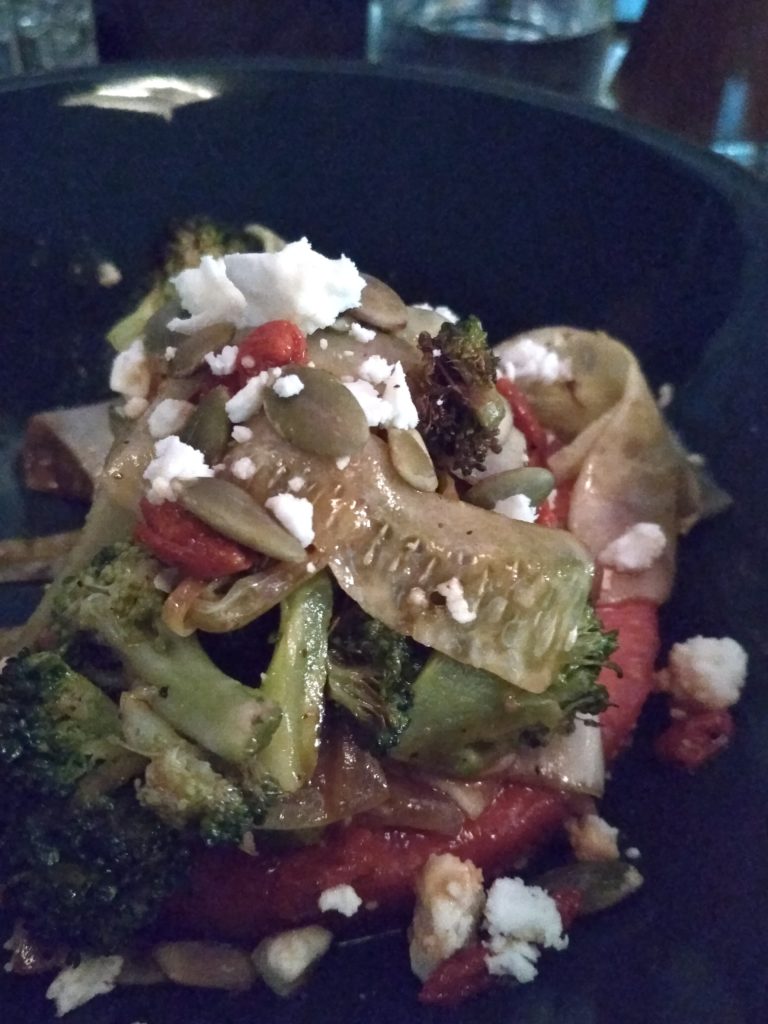 Sanket and Karthik were my hosts for the day at the table. The boys were polite, nice and very light on their feet. I loved the way interacted with my 3-year-old. Thanks to them, he felt so much at ease, dropped his forks thrice and these guys just made him feel like its no big deal and treated the matter with a big wide grin. Loved their way around him.
We also ordered Calabrese Pizza and I loved it to the core. The little one also loved the Penne Arabiata with Broccoli. I for one would have liked it to be a little more spicey. But then, what are chilli flakes for. They actually made a special chocolate milk-shake for the little one which was not even on the menu. Now to the ambience, you definitely give a 10 on 10 for the mirrors, the lights and the music everything transports to the feel of a fashion week.
Fashion is everywhere, from the menu to the tables and the interiors. If you are a fashion lover with an eclectic taste for food, this one is for you! Great concept of the place. Fashion meets food is a heady cocktail of taste and panache, definitely worth a try!
PS: This is not a paid or promoted review.