If you are an ardent fan of Mumbai monsoons and tea then Taj Mahal Tea House is definitely a place for you. I happened to visit this serene and calm place a couple of months back. It has a distinct old-worldly charm to it, cocooned in a secluded Bandra lane, the Brooke Bond Taj Mahal Tea House is a must visit.
It is situated in a vintage looking where you might spot a kitten or two. It has a 'dreamy' feel and is essentially a wind-me-down place. The walls are highly decorated with various quotes and expressions that intrinsically woven with the very idea of "tea" time conversations. You can even buy exclusive teas from there. But I love the menu, it is a fusion of Indian dishes with a western twist.
Monsoons and tea have an eternal love affair. This is a place to see them fall in love and cherish it as well.   So here are the best picks from their Monsoon special menu: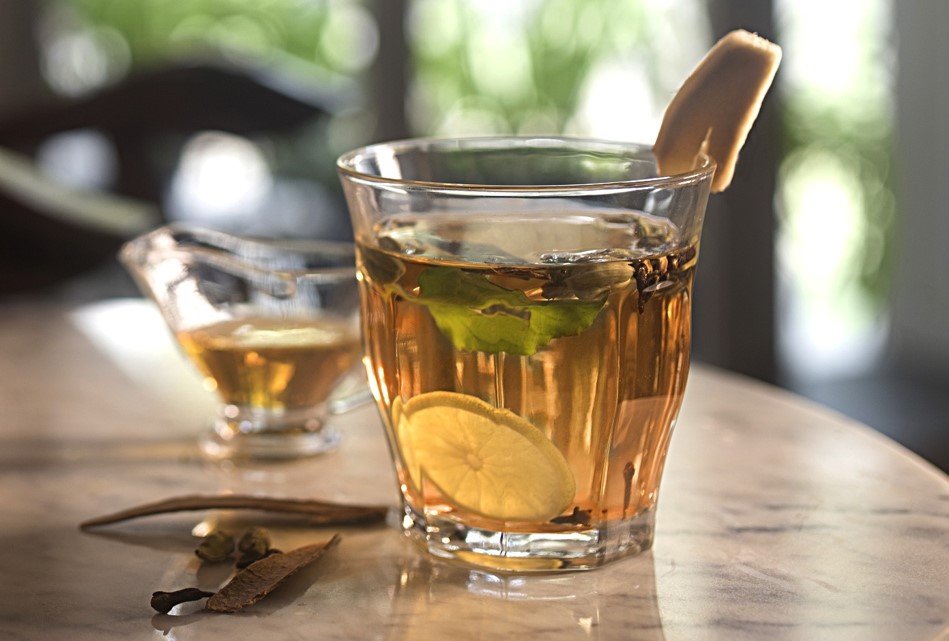 Spiced Tulsi Toddy Style – I am a sucker for black teas with honey, this one is a pleasure. It is a toddy inspired by tulsi which is known to be caffeine-free with hints of spices and honey
Chaiffee Caramel Foam – Told you they are awesome with their fusion and I love their presentation skills. Check out how beautiful this cup full of foam looks. A marriage of the two of the most popular drinks in the world, Chaiffee is a delectable combination of coffee decoction and tea infusion served with our unique caramel foam
Aldi Chai – Aldi as in haldi, comes with own set of health benefits. What better than a chai that brings alive the goodness of turmeric. Fresh haldi with hints of ginger, combined with jaggery and coconut milk gives a smooth and tasty flavour
I am a nibbler. We all have that one person in our group who nibbles on starters more than the main course. Guilty! Here are a few of my favourite nibbles from their Monsoon menu: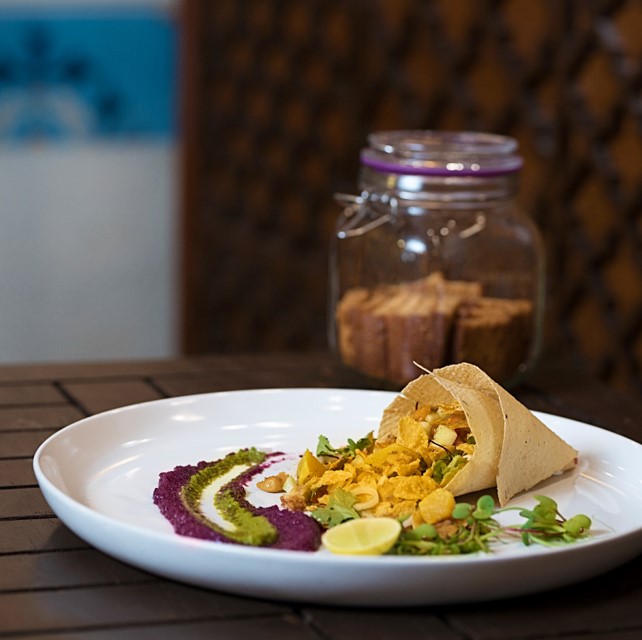 Tangy Chana Jor – Wheat puff, flakes, roasted garbanzo bean mixed with condiments and herbs and served in a papadum cone with jamun and green chutney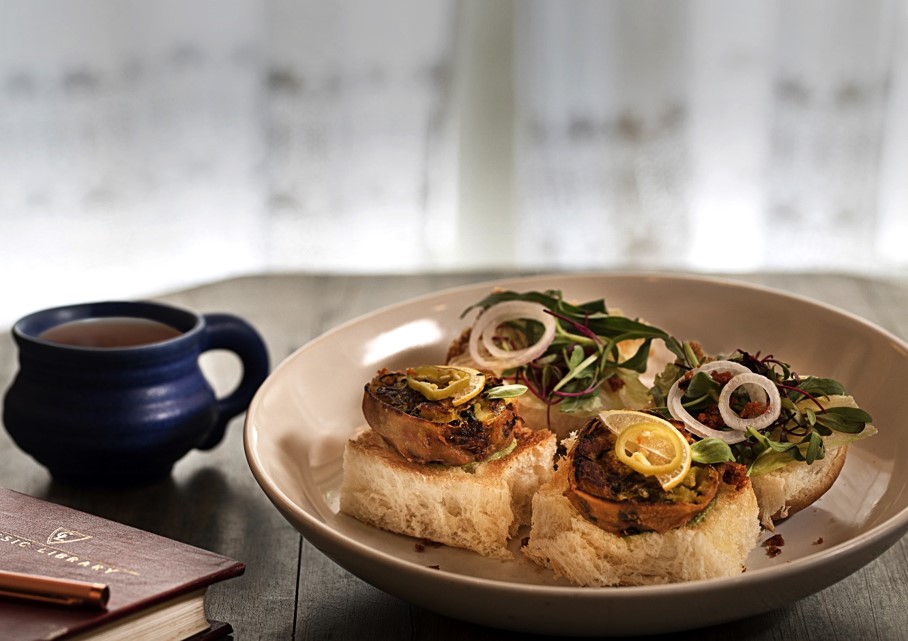 Vada Pav TMTH Style – Well being in Bombay, they can not get away without making vada paav part of their Monsoon Menu. Hence, Potato vada pan-fried in mustard oil and served in a crisp pao with dry peanut chutney and condiments. It is different!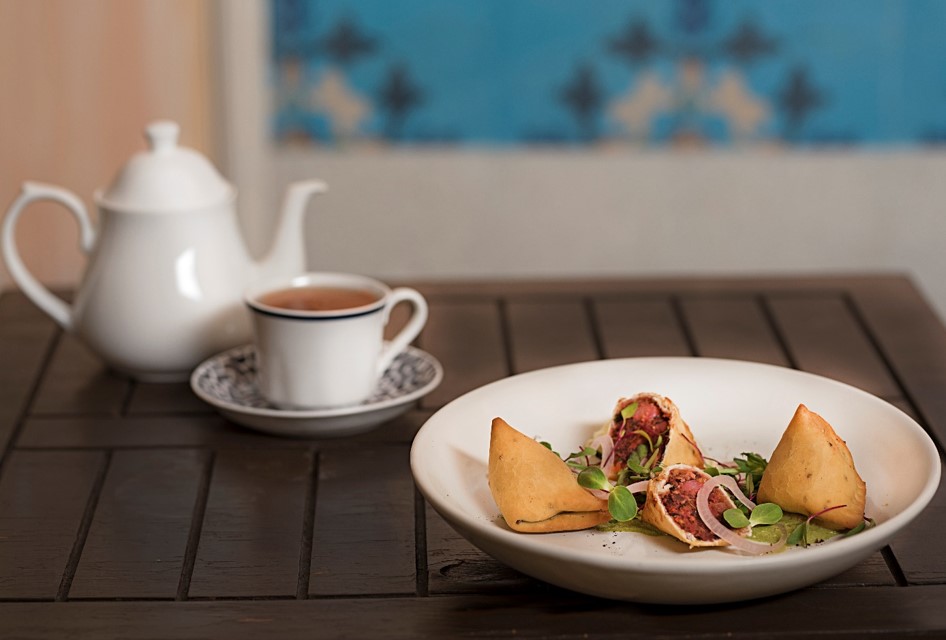 Lemongrass Scented Samosa – Beetroot is definitely not heard of in our Samosas and I would love a healthier replacement to potato. Samosa filled with sweet corn, beetroot and lemongrass with garam masala hints served with pickled onions and a green chutney.
They do have some interesting Desserts, but I recommend Royal Falooda which is garnished with pistachio, almonds slivers, khoya ice cream, gulkand, dry grapes, vermicelli, tapioca pearl and basil seeds. Available in Rose Cream and Rose Matcha.
Until next time, keep eating, keep reading!