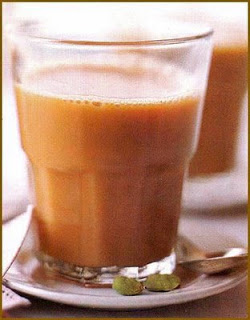 A cup of life!! ek pyala zindagi
T
he Station master left home just like always– coaxing his wife for not getting up on time. It was routine
.
She never did wake up and he never stopped cribbing.
Champa, the maid, was again late for work. While Mrs. Kanta was furious over her early morning excuses as she whirled out of her home.
Professor Hari Prasad reached college only after a detour to the railway station.
Dr. Kapoor's mornings began or ended with the tiring train ride to the Jangpura station. How he dreaded those night duties.
While Dhaniram, was better off without any work other than putting two and two together. This helped him compare his life with others and rejoice over the pluses. He had spent his best days sitting next to the railway gate what he termed as 'art of observation'.
Chhotu on the other hand wished he had ten hands, for the baggages were increasing faster than the number of passengers.
These exasperated souls were headed for the same 'magical' destination. Often they took it out on the magician himself and often they silently waited for his magic to work. The magic technique Makku used was unknown. But he did have a trick, a certain way to handle their chaos. It was known to all.
Otherwise, how will such diverse set of complainants get hearing at the same court? That too, without any delay in judgement. Because after all, justice delayed is justice denied. Our Makku belived in delivering full and final justice to all, at the earliest. On just one appeal from his people "makku ek cup chai" and he will respond "taiiyar hai sir".
Often, I wonder, life would be simpler, if the people of our country, especially the one on the top, were half as efficient as him. He had his mind steady and feet grounded. He knew what he was doing and how he had to do it. Pride in whatever he did and humbleness that took him places.
At the Jangpura station, mak, makku, makkhi, and makdi were all synonyms for our very own "makbool bhai".  Though he, to you, will appear a mere 'chai wala'. Actually, his job was the most important of all. The tea-lovers do not need any convincing about how important his task was. For the rest of you, I shall do a bit of explanation.
To speak of it in makku bhai's words, that will make my task simpler, written on a black board with a piece of chalk "ek pyali jeevan"; also written in English "a cup of life". This is what you would call in advertising 'a damdar punch line' which was enough to woo people. The product was a hit with everyone.
There were times when his absences lead to huge losses to Indian Railways. Last June everybody's pale faces reflected his jaundiced state. The trains got delayed and incidents of useless fights and feuds increased considerably at the usually peaceful station.
While, Dr. Kapoor made sure Makku had no trouble recuperating. Mr. Station Master forced his wife to make goond ke laddus for Makku's retaining of physical fitness.  And soon life regained its warmth with Makku's arrival.
The usual cacophonous chehel pehel of the station felt melodious with the symphony of his magical liquid. Dhatura, the rag picker got the force to again hear never ending series of curses and abuses hailed on him. While, Mohan was back to his 'jai shani dev' banner and solemn expressions which made it easier to get people into his shani dev trap. But the expression was hard to sustain and tea helped him fix it right where it should be. As he said, "thoda dukhi, thoda bechara, chamkaye bigdi kismet ka sitara".
Makbool felt content doing what he did. He was as always too excited about winters. And honestly speaking, he had all the reasons for it. His business reached its peak during these times. Who won't like that anyway? But what he liked, most, was least related to the soaring figures. But, the way he started his job.
It was on one cold winter morning when he waited endlessly for happiness to come and it came in all unexpected ways. It was seven years from now when standing on this very station he was cursing railways for the delayed train schedules. He was part of the crowd. A job interview awaited him and reaching on time now seemed all the more unlikely.
Sitting there he kept thinking about what the future held in store for him. While from somewhere came a cup right next to him. The cup had some steaming hot liquid in it and it was very hard to see what exactly was there. But the fragrance, the warmth were so overpowering that it worked like a sedative on a winter morning.
It was as if some one could actually make him do anything in return for that magical potion. As soon as the drops of magic went down his throat, the anxiety melted and the mind relaxed. He now felt light and saw around him. He found a ladies shawl next to him and saw a female figure walk down the alley. He shouted "madame, madame aapka shaal".
The female was in a terrible hurry as she rushed and waved with a kettle in her hand. That very glimpse of her enamoured our Makku bhai. This tale was more famous than folk tales in the vicinity of Jangpura.
The cup given by that girl was still framed and kept on the counter. And every winter morning makku used to wrap himself in the warmth of the maroon Pashmina ladies shaal.
He wished to see her once more and to know her more. Everyone called her the 'tea fairy'. While many thought it was a cooked up tale. Whatever it was, the ladies shaal made sure that the coldness of world did not affect makku and his warmth affected everybody else's life.